Last May, I had the opportunity of representing Tradeinn by taking part in the XIV Marxa BTT organised by the Club Cilcista Vilablareix (Vilablareix Cycling Club). It was a very enjoyable route around this municipality, full of fast narrow paths that made me have as much fun on the mountain bike as if I was a child.


The truth is that this is not the method of travel that I cope with the best, but I love the mountain and MTB is always a good excuse to discover new landscapes and share experiences with interesting people.


My initial intention was to take part in the short version of 24km with 750m of incline. But an error in the event registration, and the additional motivation of the person responsible for handing out the numbers, made me change my mind and opt for the 34km and 1200m incline offered by the longer race.


Those of you who know me will know that when it comes to going out pedalling, I can be lied to very easily. :-P. And the truth is I am not sorry about it, as the route deserved the extra effort: tough ascents, descents with different levels of difficulty, kilometre after kilometre of thick forest and very good cycling company.


I want to take advantage of these lines to congratulate Laia Manté, a Tradeinn colleague who manged to be the third fastest woman in the race. I am sure that her skill coming down the inclines left more than one cyclist in awe. Ha ha ha.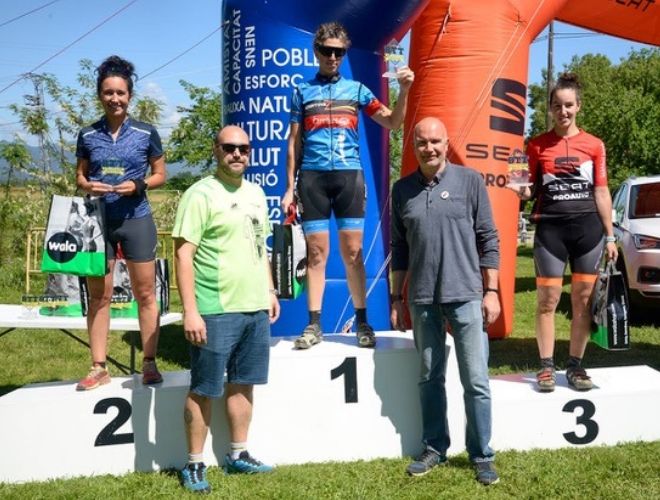 And to end, as all good events deserve, there was no lack of a good "Botifarra i pà amb tomàquet" (Catalan sausage and bread with tomatoes).


See you there next year!