The Orhi dynamic version is a new product from the Etxeondo brand for this season. The brand has put a lot of work into making these two-piece cycling shorts with a tubular shape and a cut-away leg end to give a second-skin feeling at all times during training/races.


The Orhi dinamic range, made of flexible and lightweight fibres, is created with the minimum number of seams possible to achieve a perfect fit to the leg and above all greater comfort during our outings.


On the other hand, Etxeondo incorporates the Urraki chamois pad in this bib shorts, created with a microfibre fabric that avoids the increase in temperature with skin friction and shapes the pad with viscoelastic foam pieces with different densities depending on the area to be protected to improve our support in the saddle.


In addition, the brand makes a chamois pad that avoids the use of glues to avoid allergic reactions. All this makes it a good recommendation for cyclists looking to improve their training performance.


Finally, the orhi pro Dinamic incorporates a 50+ sun protection (UVA) and has been developed to give the cyclist a feeling of elasticity and a perfect muscular compression with a second-skin sensation at all times.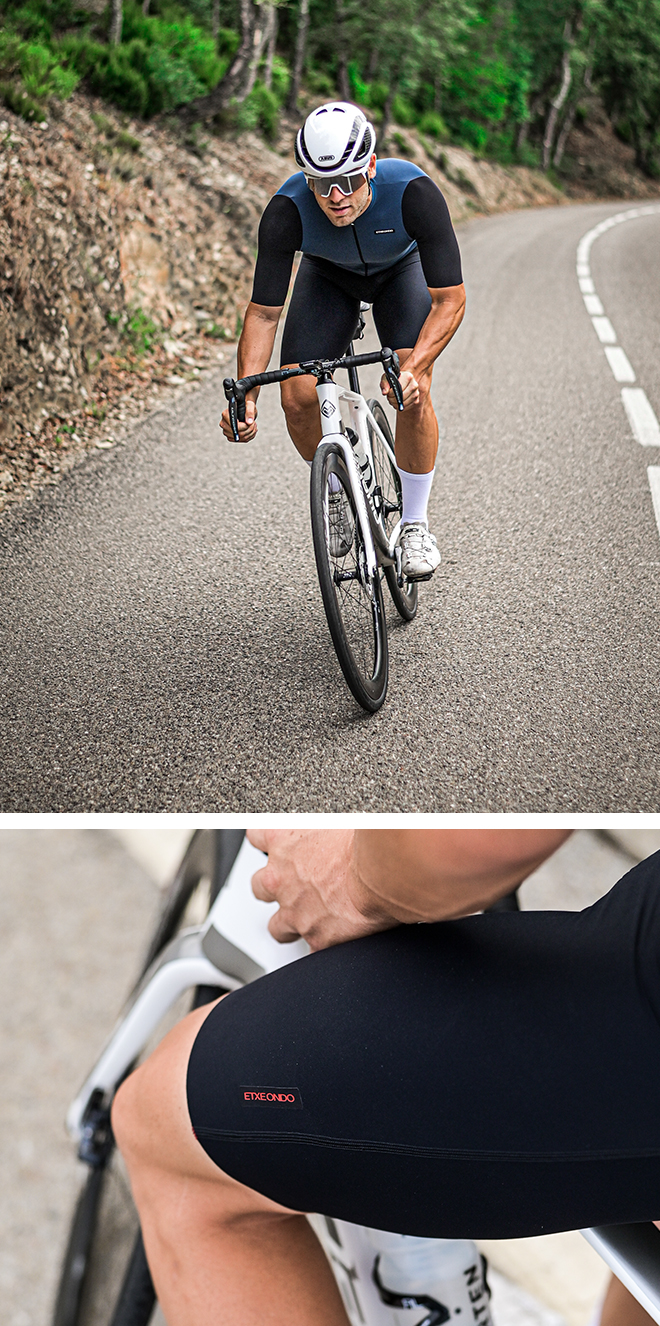 Test:


I've been testing these shorts for a few days and I was pleasantly surprised by their excellent compression on the leg and above all their lightness. I have had the feeling of a second skin at all times because it is designed with almost no seams.


Nowadays, we are in summer and the heat starts to get hot at certain times of the day. This bib shorts have been made for a temperature range between 12 and 28 degrees, that's why my sensation has been of a great breathability and comfort on the bike.


The Orhi dynamic range has been designed to improve performance and in this I agree with the brand, and I think this is one of the bib shorts that I will use to try to improve day by day in my training.


I think that the brand has done a good job with the design of this sportswear, as it makes training easier for cyclists with its comfort and elasticity at all times.