This new version of the Asics Fuji Lite 3, in the line of its previous successful shoe that precedes it, has come to take its place among the best alternatives of alternative, dynamic and lightweight footwear for trail running.
MAIN FEATURES


It is a lightweight set with a weight of 257 grams and 4 mm drop (18 mm in the heel and 14 mm in the forefoot), which makes it a great low-profile option for intense training and / or rather fast competitions. In this sense, the Fuji Lite 3 would be oriented for short-medium distances.


Going deeper into more detailed aspects, this model has a completely renewed upper, incorporating recycled material and with a notably perforated Openmesh mesh, which provides greater ventilation to the foot. However, the 3D implantations that have been installed both in the midfoot and forefoot, offer greater consistency, support and structure, as well as protection in each step.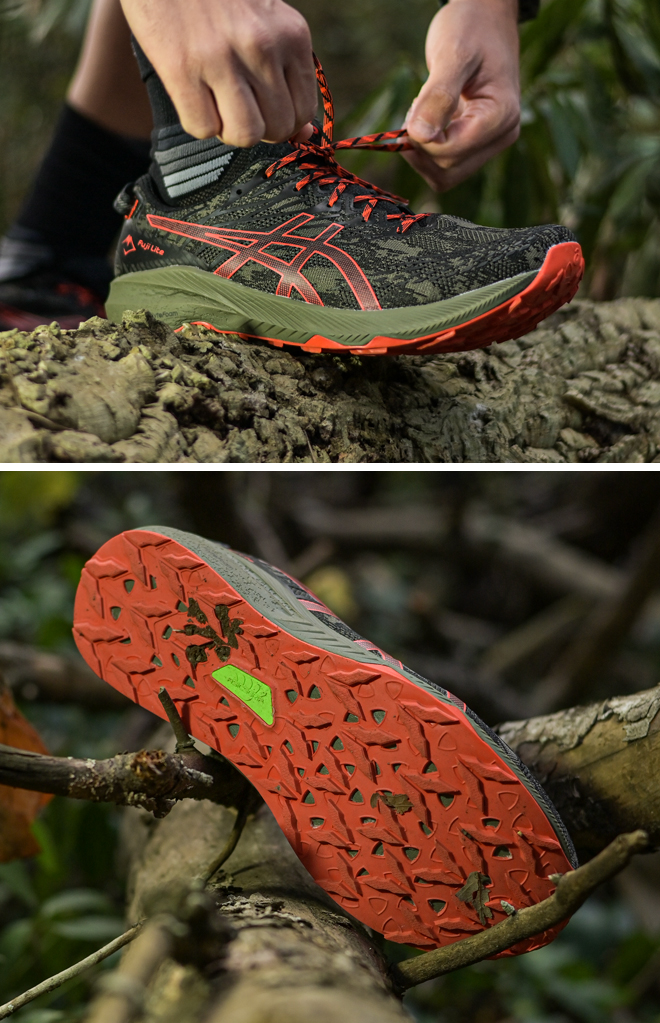 OUTSOLE


As far as the outsole is concerned, we find the infallible Asicsgrip compound, which has more than proved to be one of the best on the market. Thanks to this design, we gain both support and traction to the surface and durability. The rubber tread pattern, which is not very prominent, provides a high level of versatility and adaptation to a wide variety of terrains. In addition, the shoe is dynamic and comfortable, since it has a FlyteFoam ECO midsole made of recycled material that generates a cushioned foam with an ideal rebound capacity. All in all, the entire outsole and midsole area is an excellent combination that contributes to a soft and energetic cushioning.


PERSONAL OPINION


All in all, we are talking about a particularly versatile and sustainable model. The Asics Fuji Lite 3, oriented to a more dynamic and fast treatment, provide a great grip to the ground, allowing a greater enjoyment and confidence when running on any surface. Of course, in this format we find a great balance of breathability, comfort, protection and perfect support for the runner.


These are the new Asics Fuji Lite 3, a set that abounds in lightness, durability, dynamism and safety for running "at pace" in the mountains.