Athlete and Triathlete Laura Galán explains the versatility of the new Polar Pacer
After a few months of having slowed down the pace of training due to maternity, I'm getting back into my running shoes with an extra motivation: to use the new watch that Polar launched a few weeks ago: the Polar Pacer.


This new model, despite being a watch designed for runners, fulfils its function as a multisport watch, with profiles for training in an infinite number of indoor and outdoor disciplines. For me this is indispensable, as apart from running I also do triathlons, so if this is also your case, you don't need to worry about that, as it also includes the triathlon profile and swimming metrics.


If you like running or you are just starting out and are looking for a watch to accompany you on the road to your goals, I think it's a very good companion. You'll be able to upload workouts, program intervals, and you'll love the Running Program, a personalised training plan that Polar puts at your fingertips through the device itself.


It uses your metrics and, based on your fitness level, adapts to you on the fly to help you prepare for that challenge you're looking for.
It also features Performance Test (running, fitness and new walking test), Training Load, Fuelwise, Serene, Music Control and Stopwatch, as well as Sleep Monitoring and Recovery Capacity.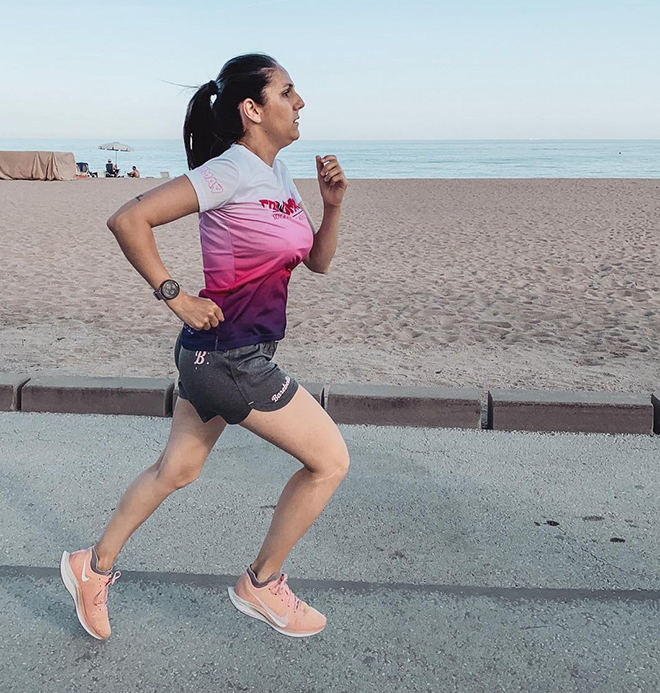 Following the aesthetic line of previous designs, the dial of the Polar Pacer has a diameter of 45mm including the 5 side buttons that allow us to navigate through the different menus.
Its ergonomic, non-slip buttons have evolved to offer greater comfort when training.
The 1.2" high contrast colour display makes it easy to view data while training, and for those times when you need a little extra light, you can adjust the brightness of the display.


On the back, we still find the Precision Prime optical wrist heart rate sensor, a powerful sensor, now renewed, which allows you to obtain very reliable data without using the chest strap, so if you are one of those who analyse every last piece of training data, this is a plus to take into account. This model has the sensor included inside the casing, and thanks to this they have managed to make it thinner and lighter, weighing only 40g.


Another thing that will surely interest you, and a lot, is its autonomy, which has nothing to envy to other watches of superior range. It offers up to 7 days of autonomy with continuous heart rate recording and smartwatch mode, and up to 35 hours of training with HR recording and GPS at maximum precision, interesting isn't it?


But it's not all about training, another important part of performance is rest, Polar Pacer tells you the quantity and quality of sleep, as well as the recovery that has been generated each night. It also includes smartwatch functions such as notifications of incoming calls or WhatsApp that can also be viewed during training.


It should also be noted that they have increased the performance with a processor that makes the transition between screens and menus faster, which, for my taste, improves the experience even more.