Imagine the amusement park from your childhood closing its doors for a few hours, so that a group of running enthusiasts could run among the attractions like they did when they were kids. Adidas made it possible.
Last Friday at Tibidabo Adidas had invited us to come and enjoy a special event to introduce the new Adidas Supernova. Having had the pleasure of enjoying the metal and fire events, expectations were high, and indeed we were not disappointed.


Adidas turned the Tibidabo amusement park into the Adidas running park, taking care of the smallest details, such as putting their logo (AR) on car bumpers.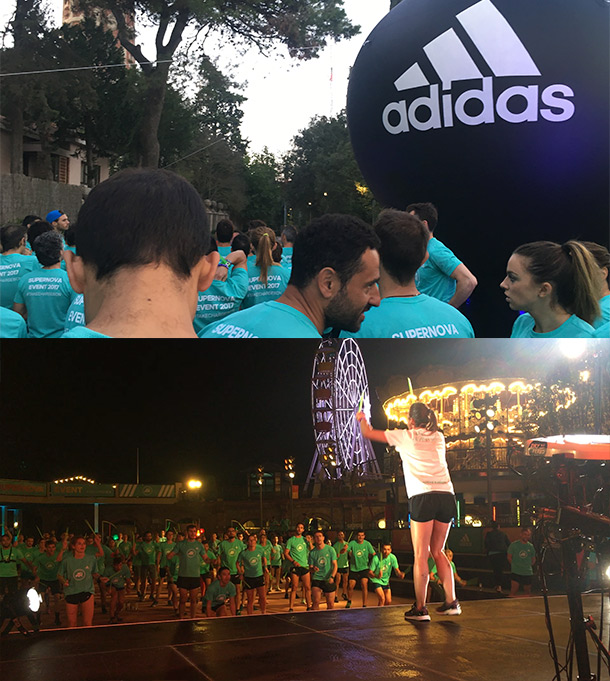 So after all the preliminaries were over, we were at your disposal so you could enjoy the show and start getting a good sweat going.
The training plan was as follows:


-Three 2 km series, walking around the park. For those who don't already know, I would like to inform you that the route is not flat.


-5 Short series from attraction to attraction, with a rest along the way (mine train, spinning chairs, dodgems, horses).


- 30 minutes for strength, cardio and stretching.


A really unforgettable experience culminating in a pleasant dinner and music with friends of Adidas, members of the running club and trainers.


And you might ask ... what special features are hidden in the new Supernova?
In a few weeks we'll have a complete review for this magnificent trainer, stay tuned to the blog!