`Remember me on this computer` option
Select the `Remember me on this computer` option if you wish to be automatically logged on to the computer in future. Your account will remain active for 45 days. Please do not use the `Remember me` option if using a computer with public access or that is used by more than one person.

Mizuno Wave Rider 24
Date 14/09/2020
When a shoe reaches the 24th edition we can only assure one thing: it is a sure success. The Japanese brand Mizuno continues to bet on renewing one of its most emblematic models by introducing its new Enerzy technology that improves energy return and makes our race smoother, more fluid and dynamic. The Wave Rider is a shoe for neutral runners who want to do any type of training with them, since its technology and versatility allow us to perform series to long runs.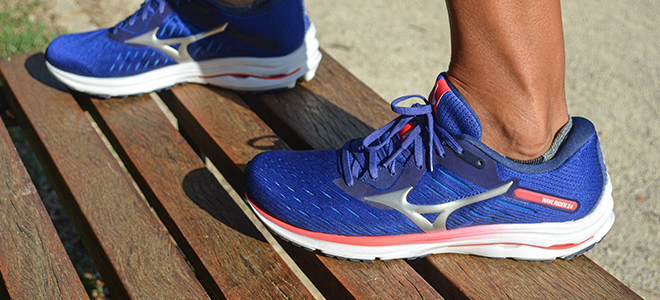 Sole: Made with X10, a highly resistant material that will make the sole of this shoe last for many kilometers, the part of the heel has been divided into two parts and is designed so that the first impact with the ground is soft and distributed, the area The metatarsal has seven parts with the same function of distributing contact with the ground evenly and also favoring momentum when running, the three grooves make the shoe much more flexible. The sole has a large groove from the toe to the heel that favors the uniformity of the tread making it more efficient. Recommended terrain: asphalt, although I have run on dirt roads perfectly. Midsole: Here we find the greatest improvement of the Wave Rider 24 with its predecessors, the Energy technology that according to the brand improves the cushioning by 17% and the energy return by 15%, achieving a softer and more reactive cushioning and a smoother transition. The Wave plate also gives us more cushioning and stability to enjoy more in our races. The drop remains as in the previous model in 12 mm. Upper: The upper is a very comfortable and very breathable one-piece mesh thanks to the perforations throughout the entire shoe that allow much better interior ventilation. The collar is very padded and comfortable and the tongue is very comfortable attached to the shoe with an elastic material that prevents it from moving. The laces are flat and it has seven eyelets to make the lacing. On the sides we find the Mizuno logo that in turn helps with the stability of the shoe. On the heel we find a small logo that has a reflective function (the only one on the shoe) to make us a little more visible at night. It is a beautiful and modern design, with the name of the shoe on the outer side and on the tongue, although it is covered by the laces.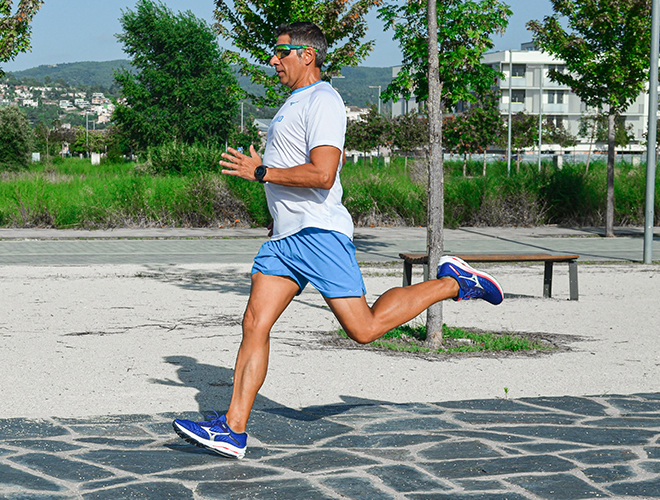 Summary: Great shoe for neutral runners who want to do different types of training and distances. Drop: 12mm Surface: Asphalt. Tread: Neutral. Foot support: heel. Cushioning: very high. Weight: 290g, size 42


Close