Iván Pérez explains his experience at the Salomon Hypulse test day.
Last June 29th, in the velodrom d'Horta, the prestigious brand Salomon joined Tradeinn to present the new launch of the Salomon Hypulse shoes in such a special place as the city of Barcelona. About thirty participants registered for the event along with the Salomon team were presented with a common motive, to know the Salomon Hypulse shoes and then perform a group test of these shoes by the most characteristic mountains in the area.


Little by little the participants arrived and once uniformed with the official shoe of the event, a specialist of the brand explained us the main characteristics of the Salomon Hypulse, a light shoe for all the Trail Runners who look for a greater comfort in not very difficult terrains.


In short, it is a shoe with 8.5 mm drop suitable for distances up to half marathon on varied terrains. The FuzeSurge Foam midsole ensures good cushioning for our runner during his outings. In addition, Salomon incorporates in the shoe a softer TPU plate, the Energy Blade, which increases the return of energy while ensuring greater comfort and stability.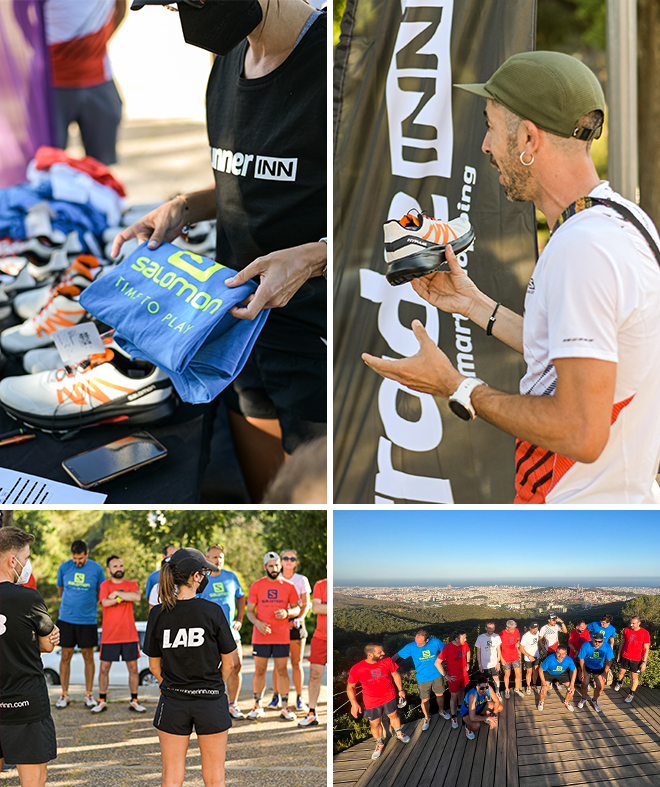 Salomon continues with its SenseFit technology to give a perfect adaptation to the foot and a good support during our trainings or competitions. This Hypulse also incorporates the Quicklace closure, a minimalist system of resistant laces to give the optimal tension in our shoe lacing.


After the explanation of the Hypulse, both the invited runners and the Tradeinn team went into one of the forests surrounding the city of Barcelona. A 7 km route prepared by the Salomon team where all of us could have a first contact with this shoe.


During the route, we experienced all types of terrain: asphalt, track and different types of trails, both uphill and downhill. Most of the runners were fit and with the help of two technical stops, one of them at the highest point of the mountain, where we could see wonderful views of the city, they had no problem completing the route.


At the end of the route, the great team of Tradeinn, prepared a final refreshment for all of us where we could regain strength and discuss the first sensations of this Hypulse. All of them, including me, were in agreement, a pleasant feeling in the foot and a very comfortable and stable shoe for all types of terrain.